Heads of School For the Day
Friday, three students – Drake, Natalie, and Nicole – took over as Head of School for the day. After they greeted all of the homerooms they took over running the school.
Natalie and Nicole inspected our STEM lab, making sure that our 3D was working. With Trisha's help, they walked away with key chains they had printed.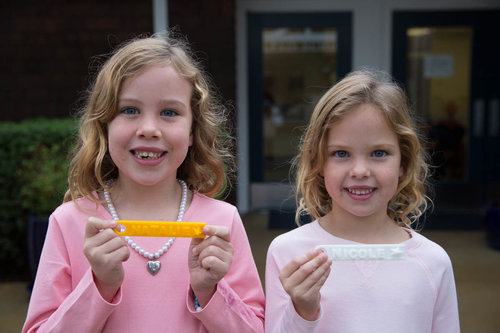 One of Drake's tasks as Head for the Day was to take photos that communicate the advantages of going to school at MTS. Here is what shot.
The Library
The library is full of wonderful kids and YA books. LOTS of kids at MTS are into reading.